Help drive more revenue with Merchant Services
Backed by extensive data gathered from Accenture, our report proves that Merchant Services provides growth for financial institutions.
Create richer relationships
It's not just about attracting more account holders to your financial institution, it's about attracting more invested account holders.
2.6X
Merchant account holders contribute more in revenue than business account holders.1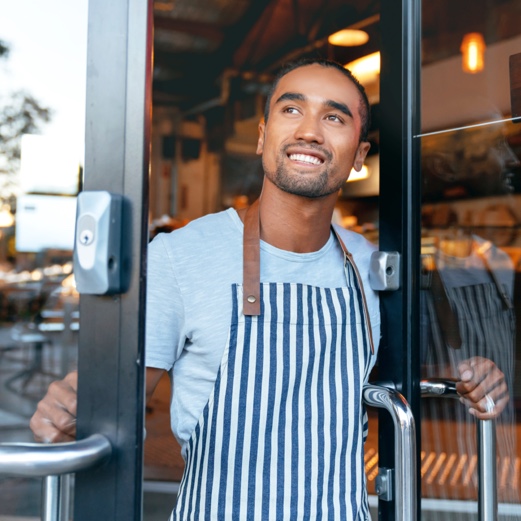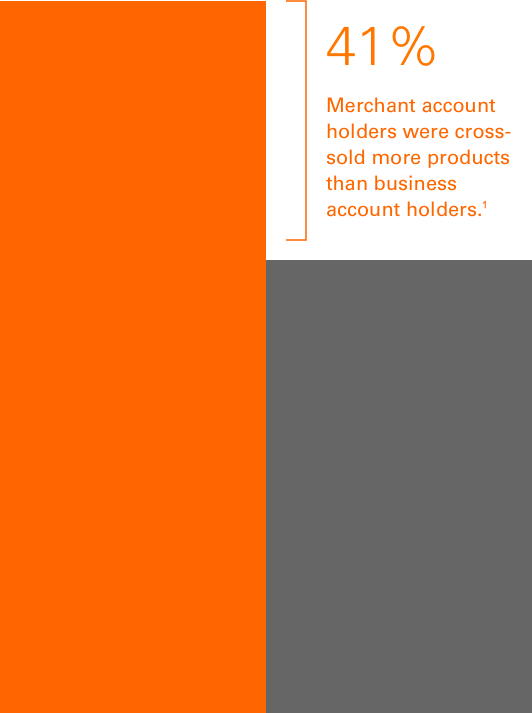 Discover more cross-sell opportunities
When people trust your financial institution and product offering, they're quicker to buy more products.
Increase product penetration
Account holders with more of your product offerings mean more revenue for your financial institution.
1.7X
Merchant account holders possess more products than business account holders.1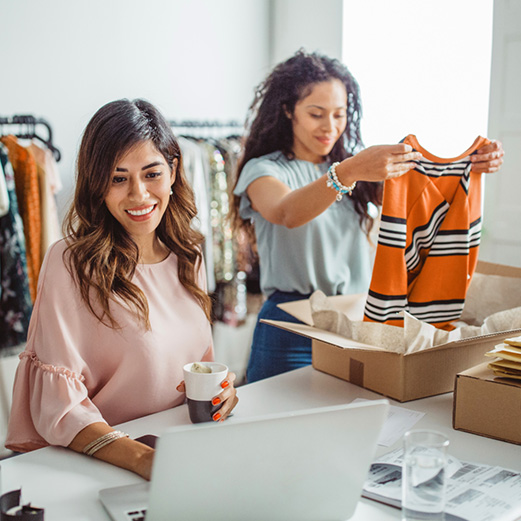 Merchant Services from Fiserv is a suite of innovative solutions designed to grow financial institutions.
Payment Processing

Drive efficiency and approval rates in payments and disbursement experiences.

Point of Sale System

Offer your merchants a range of devices that simplify and centralize business operations.

Security and Fraud

Help reduce fraud, secure data and minimize risk throughout the payment process.

eCommerce

Help merchants grow revenue with secure, frictionless experiences on any device, globally.

Insights and Analytics

Offer your merchants the data they need to target potential customers, analyze the competition and optimize their business.

Payroll and Gift Cards

Offer optimized payroll delivery, disbursements and prepaid gift card programs.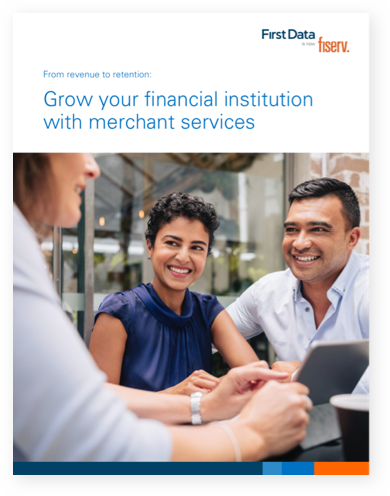 Thank You
You now have access to the full report.
With Fiserv, your financial institution will be able to offer the payment services and products your business account holders expect.
Visit firstdata.com/communityfi to learn more about what our solutions can do for you.