Driving efficiency never looked so good for your employees.
With electronic payroll delivery, 100% electronic pay is within reach.  Streamline wage payments and reduce administration costs while giving your employees a service that includes our patented Money Network Check, optional Card and Money Network Mobile App to access and manage wages.
Make it easy for employees to manage their money.
Provide more than just a way to get paid.  Opted-in members receive Money Network's acclaimed educational programming and tools like:
 Financial literacy tips
 Cardholder education
 Offers and rewards
 Discounts on digital gift cards
View the report: Financial literacy and the American worker →
Industry Leading Mobile App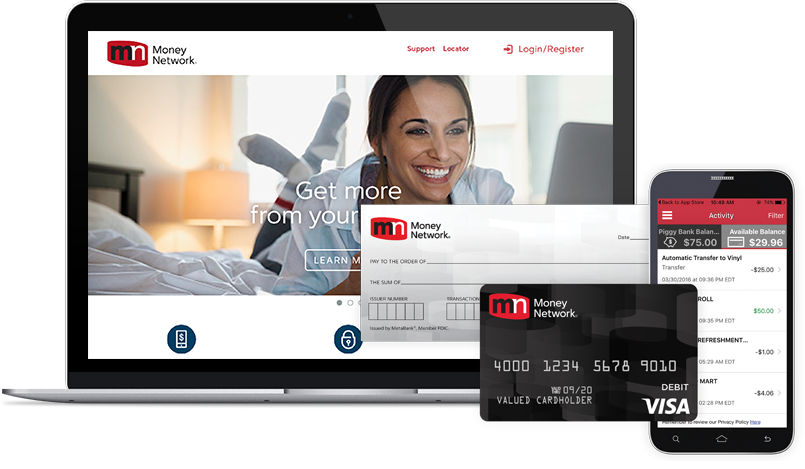 Participating employees gain access to features like: piggy bank, send money to friends, fingerprint login, card lock, check deposit, locator for in-network ATMs, check cashing locations and reload agents, and more.
Also from Money Network
Digital Disbursements
Send payments to specific individuals or hundreds of employees in real-time.
Electronic Tip Delivery
Pay tips electronically and eliminate the need for cash on hand.
Corporate Incentives
Elevate your incentives and rewards with Everywhere RewardTM Mastercard branded prepaid cards.
Sources:
1Money Network Financial, LLC, A First Data Company, 90-day active cardholder average for 2018.
The Money Network name and logo are registered trademarks of Money Network Financial, LLC, a wholly owned subsidiary of First Data Corporation.