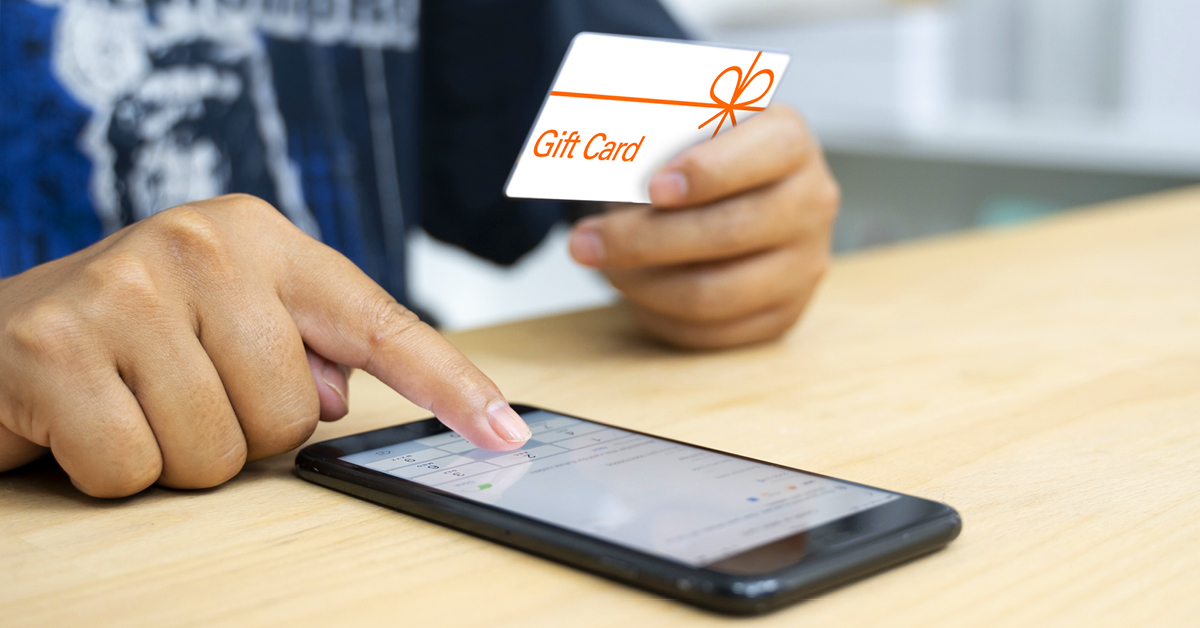 Two out of three consumers surveyed plan on purchasing the same number of gift cards in 2021 as they did in 2020
The October 2021 Gift Card Gauge from Fiserv found that 67% of consumers plan on purchasing the same number of gift cards in 2021 as they did in 2020. Another 73% plan on maintaining their same gift card purchasing habits into 2022.
Conducted in late September 2021, the Fiserv study also identified key consumer trends heading into the Q4 holiday shopping season.
Consumers Are All In On Digital
Consumer preferences for digital have reigned true, with more than half of those surveyed noting they currently make more digital purchases than physical ones. They're putting their money where their preferences are — with 56% having made purchases with online-only merchants in 2021. Where else are they spending? Supermarkets (52%) and discount / big box stores (44%) are the top two industry categories.
Consumer preference towards these merchants also is echoed in their purchases with gift cards this year. Online-only merchants (35%) and discount / big box (21%) account for most of the purchases, followed closely by coffee shops (17%).
COVID Is Not Slowing Down Consumers
While consumers are split 50/50 on whether the COVID Delta variant has impacted their shopping behavior, they did note some specific changes to their shopping trends. Specifically, 69% claimed to shop more online as a result of the Delta variant, while 27% are using more services like "Buy Online Pick Up In Store" (BOPIS). Surprisingly, 35% said they are shopping less overall because of the Delta variant.
Merchants Need a Full-Court Press in Q4
Despite findings showing that most consumers are purchasing the same amount of gift cards this year as 2021, merchants still need to make sure they are driving gift card sales. According to those surveyed, only 52% have given a gift card to someone this year, setting up merchants for a busy Q4 sales push.
One way to engage consumers could be through gift card incentives as 67% have yet to take advantage of a gift card incentive offer this year.
Click here to see more findings from the October 2021 Gift Card Gauge.
Fiserv's October 2021 Gift Card Gauge is a survey of over 1,000 U.S. consumers aged 18 and older, conducted to help merchants better understand industry trends, and how consumers use gift cards. The margin of error for this Gauge is +/- 3.107%.