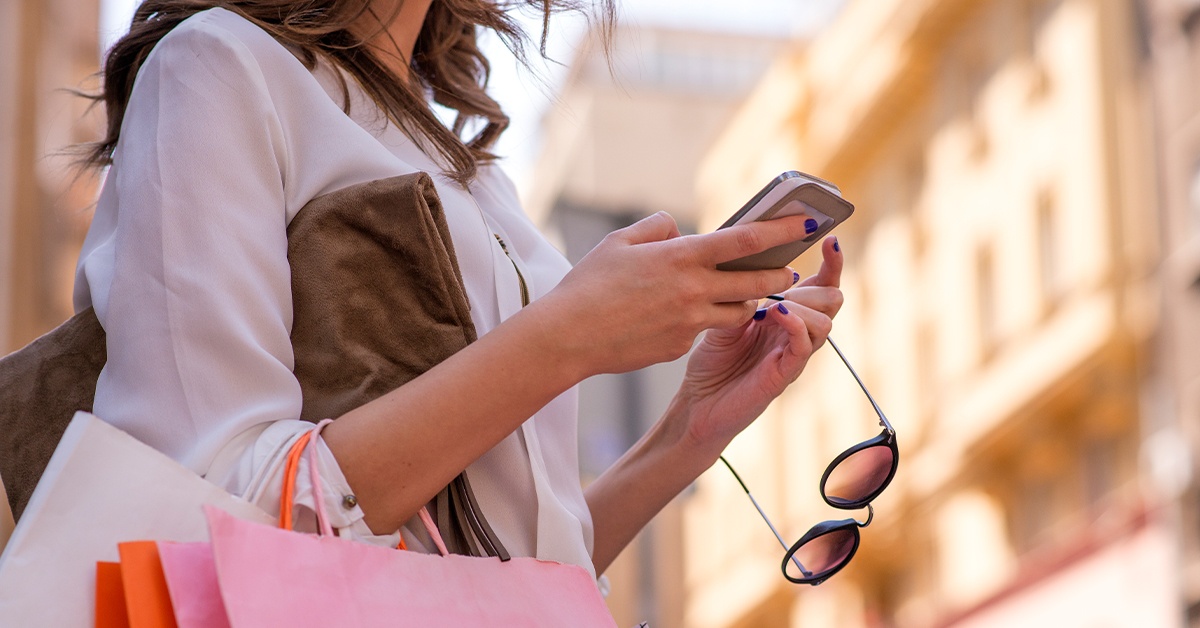 To say that 2020 was a difficult year for merchants across most consumer-facing industries would be a pretty big understatement. However, more recently, spend trends in the U.S. have gradually shown signs of improvement1. That said, there remains a great deal of uncertainty over the ongoing threat from COVID-19, with no clear picture on how businesses in general will fare in the coming weeks and months.
What is apparent from recent consumer data is that increased economic uncertainty continues to drive many consumers to seek new ways to pay for goods and services. The pandemic has shifted consumer buying behavior, increasing demand for digital payment experiences.
These changes include increased reliance on online ordering, curbside pickup and delivery services, and a growing preference for contactless payment options. For merchants, the ability to accommodate these trends is often crucial for retaining customers and acquiring new ones. And key to the success of new services is being able to effectively communicate with customers in order to ensure they are aware of new options and to more effectively promote the business.
Prime Focus of Communications: Customers and Employees
During these times of uncertainty and constant marketplace change, two areas where effective communication is crucial for merchants is with both customers and employees.
In order to put the right information in the hands of employees, first and foremost employee communications need to be consistent. When employees are armed with up-to-date information, they are better able to provide an excellent experience for customers and are more likely have greater job satisfaction.
Getting timely, essential and useful information out to customers is also vital for business success. During this disruptive time, having customer-centric communications is particularly important for disseminating urgent information about special offers, online shopping channels and applications, changing store hours, safety policies and procedures, contactless payment options, delivery and curbside pickup, and other messages of value to the recipient.
The key to reaching customers is having swift, clear and coordinated communications across multiple delivery channels. It has been proven that organizations who communicate more consistently tend to perform better financially and are more successful at retaining customers2.
Why Is Direct Marketing Effective and Relevant?  
Despite what some critics have suggested, direct mail marketing is not dead. Research has shown that three-quarters of consumers have a high or moderately high interest in receiving mail. And the arrival of COVID-19 has not appreciably altered this preference. In fact, when direct mail marketing campaigns are personalized, their effectiveness dramatically increases. According to the Direct Marketing Association, 84 percent of recipients reported they were more likely to open direct mail when it has been personalized3.

When marketing messages are properly targeted - using an omni-channel approach that integrates direct mail, email, and online ads – customer communications remain a potent tool for merchants. New tools are furthering direct marketing effectiveness.

Augmented reality is being introduced to printed marketing pieces, giving customers an enhanced consumer experience to further engage with brands. Merchants can use this technology to cross-sell new products or share special offers to deepen their customer relationships and strengthen brand loyalty.

Another tool that can be used to reinforce printed communications is a new platform from the USPS, which connects the physical to digital. Informed Delivery is a mail recipient product that enables images of mail pieces arriving later that day to be displayed in customer emails. This service allows consumers to have an instantaneous experience, interacting with the USPS email to access the merchant's website where they can engage in additional shopping activities.

Data Insights Key to Better Engagement with Customers
Point-of-sale transaction data can be invaluable for targeting offers to customers. When this data is overlaid with additional market intelligence, merchants create even stronger engagement. For example, when a customer shops for meat and produce at the grocery store, but doesn't purchase diapers, the merchant can leverage a list of households with newborn children to uncover that an offer for diapers might attract a purchase on the next shopping trip.

Competitive intelligence is also invaluable. The Market Intelligence Tool from Fiserv provides a line of sight into what competitors in a specific sector are offering. Using this tool allows Fiserv to help merchants track and analyze direct mail, email, mobile, online banners, statements, print and social media to gain better insights into the marketplace. Merchants can find out what competitors are doing and what offers and messages they are promoting.

When it comes to leveraging transaction data for customer insights, Fiserv is expert. In the case of marketing analytics, merchants can use behavior driven insights to drive store traffic or increase share of wallet.
Take for instance rewards. In the travel and hospitality industries, rewards can be triggered based on an initial behavior, such as clicking on a link in an email. This response generates an offer that can be personalized to that specific customer based on previously determined preferences. The end result is a more targeted marketing message.  
Fiserv also offers merchants trend reports that provide insights broken down by sector. This information can help marketing teams to further craft offers and messages and improve the effectiveness of omni-channel marketing efforts.

In these challenging times, direct marketing can be a vital tool for many businesses. When combined with strategically placed signage, personalized customer communications can be essential for improving business operations and increasing the bottom line.

To learn more about leveraging data and insights to improve your customer communications, schedule a free consultation with Fiserv's team of experts.

1Source: "Increase your reach through Output Solutions" webinar
2Source: "Increase your reach through Output Solutions" webinar
3Source: "Increase your reach through Output Solutions" webinar